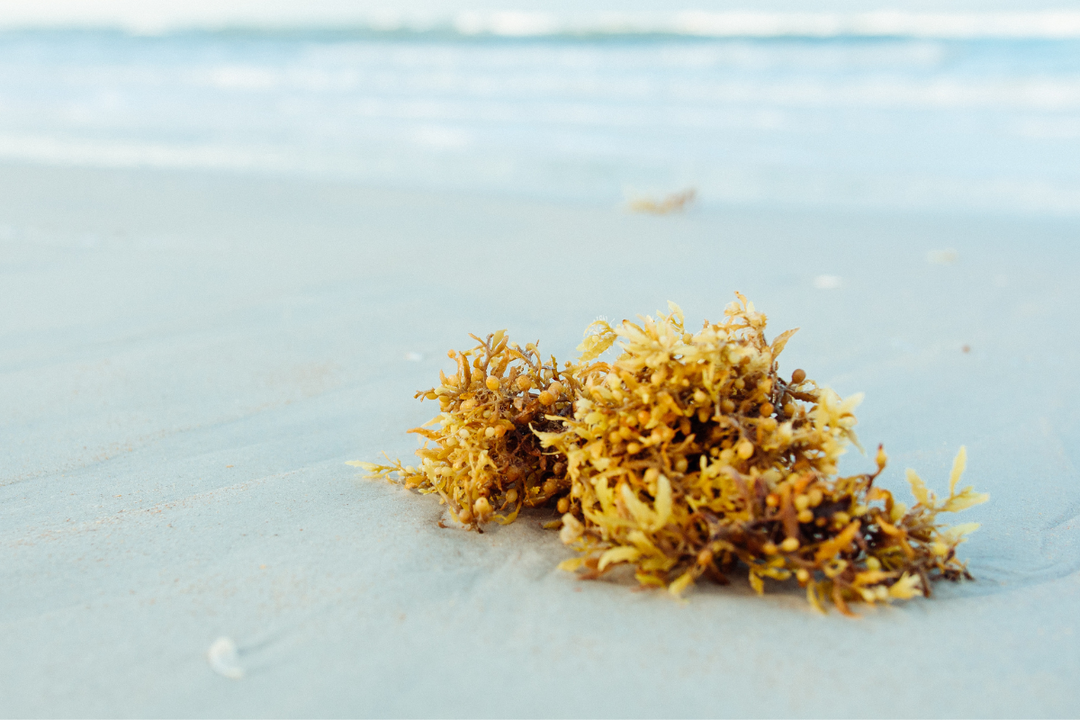 65+ vitamins, minerals & nutrients. Skin-loving. Planet-friendly. Naturally regenerative. Carbon sequestering. Seaweed is arguably one of the best superfoods on the planet.
Seaweed (yes, seaweed!) is THE ultimate multi-vitamin for your skin and strands delivering 65+ vitamins, minerals and nutrients that help nourish, protect, hydrate, smooth and strengthen. And best of all — they're fantastic for all hair and skin types. Here are the top five reasons we use them as hero ingredients in our signature Marine Greens Collection.
Rich in Nutrients
Seaweed is a natural source of essential vitamins, minerals, and trace elements. It contains vitamins A, B, C, and E, as well as minerals like iodine, calcium, zinc, magnesium, and iron. These nutrients are vital for maintaining healthy skin and hair.
Hydration
Seaweed extracts are known for their hydrating properties. They can help retain moisture in the skin and hair, promoting a healthy and hydrated appearance. Added hydration also helps with dryness, flakiness, and dullness.
Antioxidant Protection 
Seaweed contains various antioxidants, such as vitamins C and E, beta-carotene, and polyphenols. These compounds help protect the skin and hair from oxidative stress caused by environmental factors like pollution and UV radiation. Antioxidants help prevent premature aging, wrinkles, and damage to hair follicles.
Rich in Minerals
The minerals found in seaweed, such as iodine and zinc, are essential for maintaining healthy skin and hair. Iodine supports thyroid function, which, in turn, impacts hair growth and skin health. Zinc is important for maintaining collagen production, cell renewal, and scalp health.
Anti-Inflammatory Properties
Seaweed is rich in various bioactive compounds with anti-inflammatory properties. These compounds can help calm skin irritation, redness, and inflammation. Using seaweed-based products can soothe conditions like eczema, psoriasis, and acne, promoting a healthier skin and smoother complexion.
You really can't go wrong with the potion from the ocean. Now you know why we use this miracle plant in our formulas for healthy hair and skin. Feed you skin and strands with superfoods: 
Let's be friends!
Join us and enjoy 15% off your first order.
Explore
Discover
Support
© Umanos 2022
Privacy Policy | Terms & Conditions